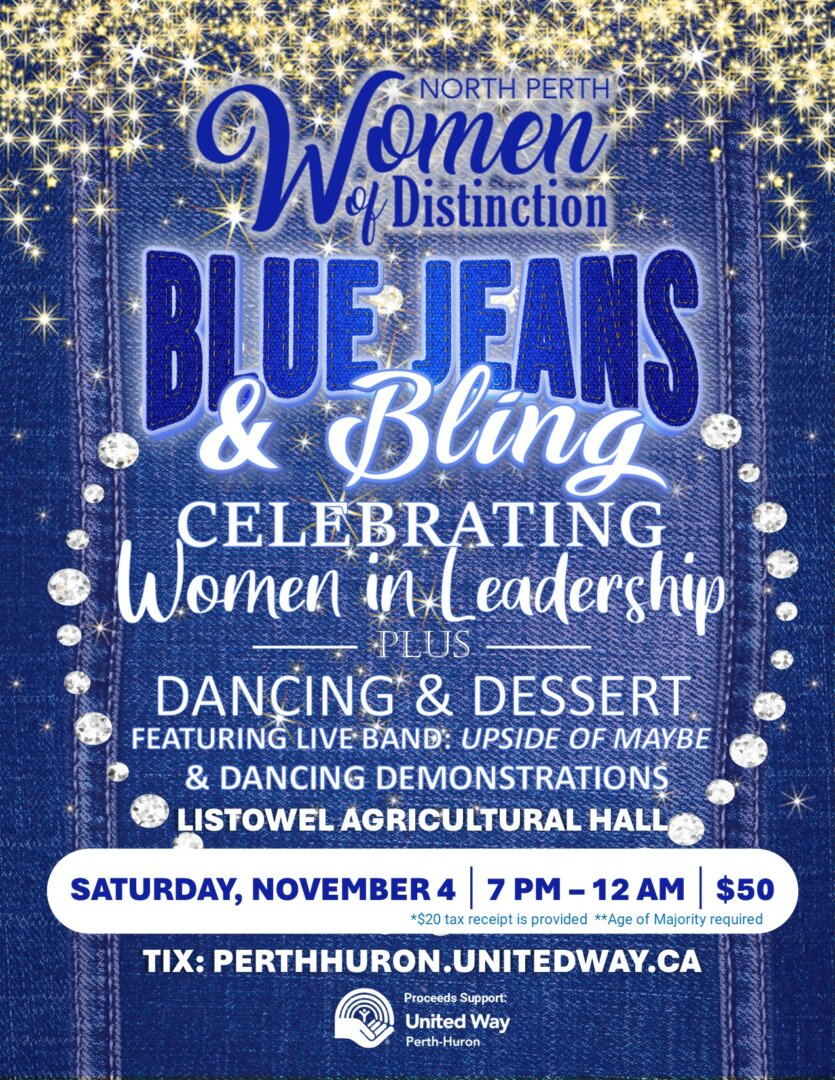 The North Perth Women of Distinction subcommittee is looking for nominations for its Women in Leadership awards.
The committee as part of United Way Perth Huron is looking to honour women who have shown leadership in the community.
The awards will be presented on November 4th as part of the 'Blue Jeans and Bling' event at the Listowel Agricultural Hall.
Chair for United Way North Perth's Community Committee, Lee Anne Andriessen says there are so many women who contribute locally whether through their work or by volunteering and its time they be recognized.