Brandon Burge – Ranch Mornings (6AM to 12PM)
Hello!
Allow myself to introduce…myself…
My name is Brandon Burge and I absolutely love radio. I'm a fan of all things music and my beloved sports teams, the Leafs, Raps and Jays!
I'm from a small town in Nova Scotia and I spent a large portion of my life growing up (or not) just down the road in St. Thomas, Ontario.
I'm always here to chat, I love getting your thoughts and stories because it's YOU, the listeners who make my job so much fun. Cheers to cold beer, great country music and all the beauty that is Perth County!
Welcome, to Ranch Country!
Nick Pal – Ranch Mornings Co-Host | News Anchor
Local guy Nick is thrilled to be back home in Perth County – even more excited to be back in the area in time for the Harriston Fall Fair (fingers crossed it isn't canceled!).
Nick lives and breathes sports. He's been a Montreal Canadiens fan his whole life, but also cheers for the Raptors, Blue Jays, Ticats and Bills. He is always found in a hat – he even sleeps in one!
Jackie Wills – Mid-Days (1PM to 6PM)
Jackie is currently a third-year student of Fanshawe College's Music Industry Arts program.
An independent singer-songwriter and country musician herself, Jackie fits in perfectly here at The Ranch.
Jackie began her work in radio as a co-op student at our sister station in Wallaceburg (99.1 FM CKXS). Jackie has since become a summer intern mainstay and has played a significant role in helping build the music landscape of 100.1 FM.
Join Jackie from 10AM to 2PM daily… maybe we can even talk her into bringing her guitar to studio once in a while 🙂
Roland Archer – News / Good News File

Hailing from the City of St. Thomas, Ontario, Roland has loved radio since he was a co-op at CFHK in the 90's. He has taken a long journey through broadcasting that has led him to The Ranch.
Roland loves his new adopted community of Listowel and is looking forward to becoming a part of the area. He loves meeting new friends and telling great stories both on the News and through his own social media.
Richard Seely | Sales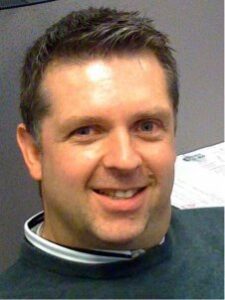 Rich and his family chose Walkerton as their home back in 2009. They chose the area as their new home desiring the opportunity to leave the city and move to the wide open spaces of Bruce & Grey Counties and Ontario's West Coast! He spent the past few years as a financial services advisor for a locally based insurance firm and then went mobile doing design work for a fire safety firm.
Rich is happy to be back out of the house and he's looking forward to meeting you in his travels around the community!
When he's not cheering for the Montreal Canadian you can find him is rooting for whomever is beating the Leafs on a given night!
He thinks of himself as being the master of his own domain. When he's not trying to have the greenest lawn in the neighborhood he's resting in the backyard perfecting his BBQ ribs
E-mail Richard Seely
Greg Skinner | Sales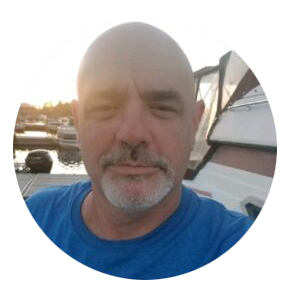 Greg is a married, father of 3 who was originally from Waterloo but planted roots with his wife Leasa in the village of Atwood.
When not working he splits his time between the Atwood Lions Club and trying to keep up with his fellow musicians in a local country /rock band called The 12th Line.
E-mail Greg Skinner
Tanner Havens | Production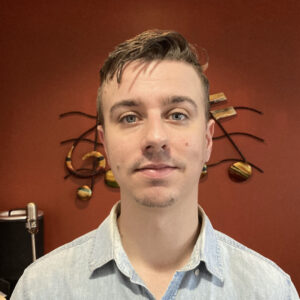 Tanner was born and raised in Southwestern Ontario. His radio journey started at Fanshawe College in London Ontario.
He began working in the London radio Market while still attending school and upon graduation, shipped out west to start his radio career in the mountains of British Columbia.
There he picked up a love for Craft Beer and home brewing.
Tanner is a die-hard Detroit Red Wings fan (but don't hold it against him), an avid Detroit Tigers fan and an all-around music lover through and through.
E-mail Tanner Havens
Nick Cadotte – General Manager | Sales Manager
Nick is passionate about everything local. Newly relocated to Listowel, Nick is excited to build roots in the community.
Nick was the Sales Manager at our sister station, 99.1 FM CKXS in Wallaceburg for the past three years, and is well known for creating unique branding opportunities for local businesses and organizations.
Nick is a strong believer in fair pricing, quality local content and giving back as much as possible. Nick loves animals, boating, and antiques.