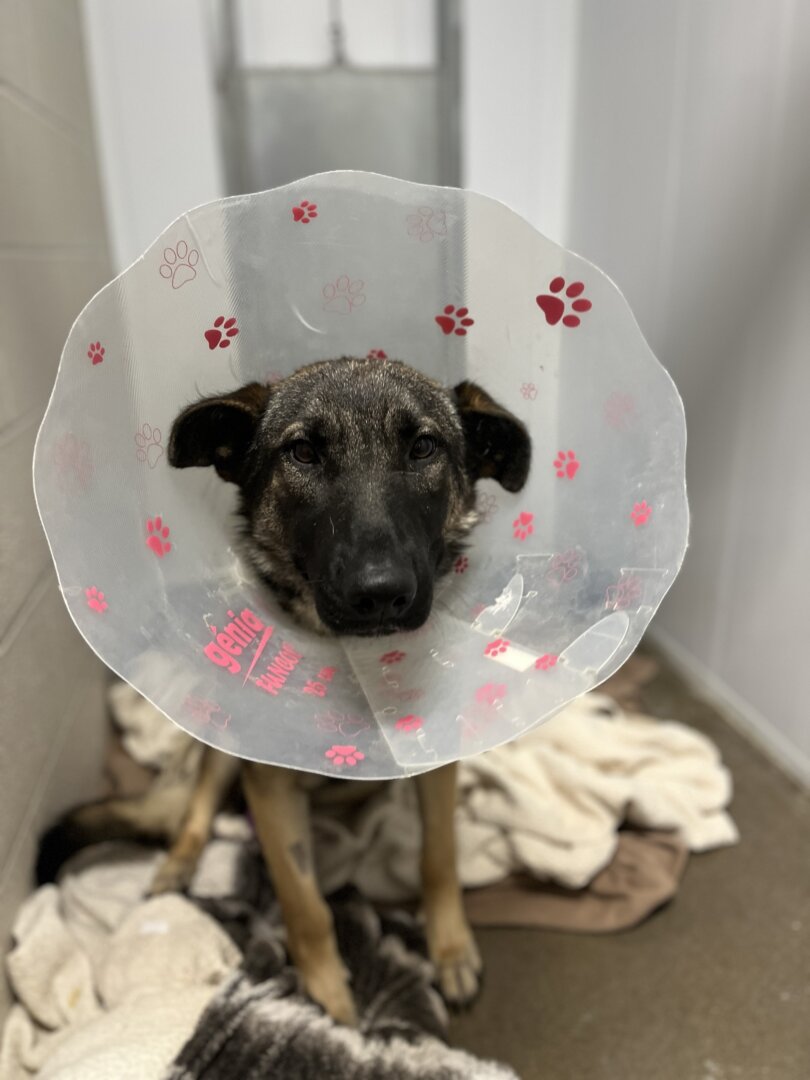 The Humane Society of Kitchener-Waterloo and Stratford-Perth has made an urgent appeal to help an injured dog.
One year old Sylvia came into the care of the humane society who needs an emergency orthopedic surgery to fix her hip and repair a deep laceration on her leg.
Officials expect costs to reach up to $5500 or more by the time she is ready for adoption.
Kathrin Delutis, CEO of the humane society says all money raised from their campaign will go to helping Sylvia who rely heavily on community support as they do not receive any government funding for their services.
Donations can be made here.