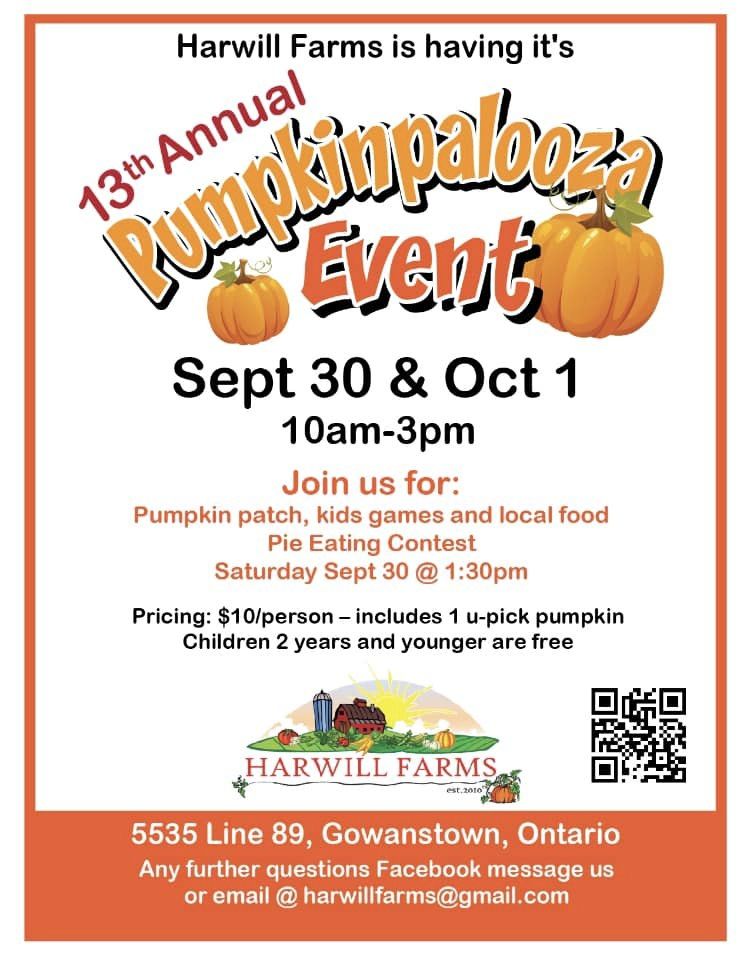 Harwill Farms in Gowanstown will once again be hosting Pumpkinpalooza for the weekend.
Taking place on the 30th and October 1st, the 13th annual event invites everyone to Harwill Farms to take in everything for the fall season.
Those attending can enjoy the Harwill's pumpkin patch, kids games, various local food and a pie eating contest taking place on Saturday.
The price is $10 per person which includes a u-pick it pumpkin.
Children 2 and under get in for free.