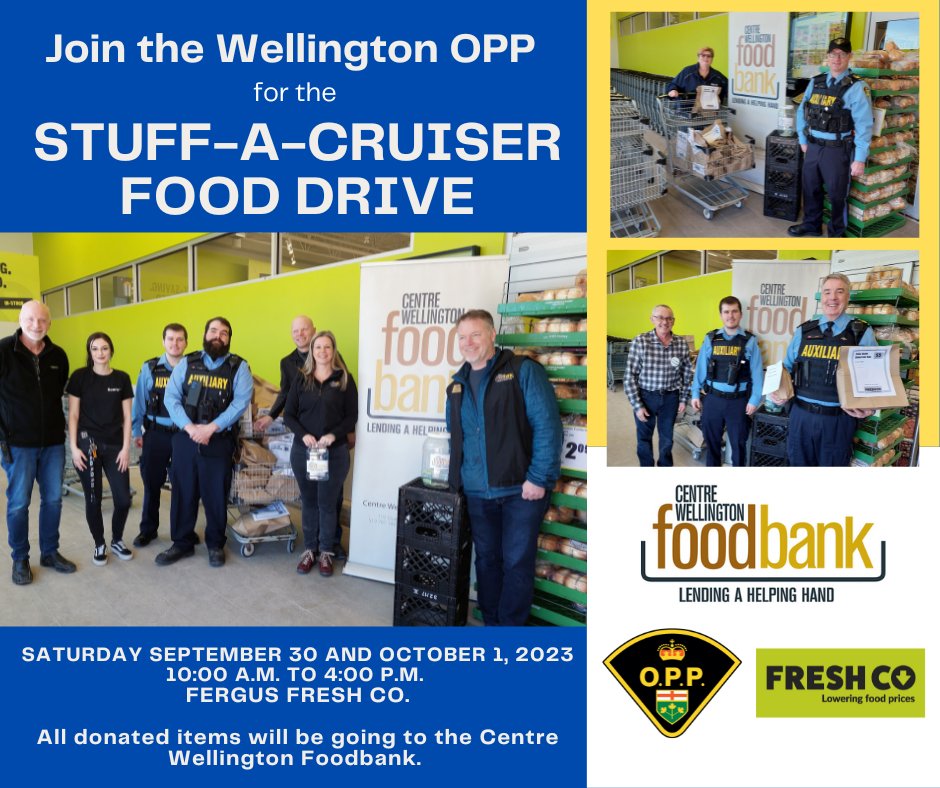 Wellington County OPP's Auxiliary Unit is running their 15th annual Stuff-a-Crusier event this weekend.
OPP will be parked at the Fergus Freshco on Saturday and Sunday from 10am-4pm collecting food donations in support of the Centre Wellington Food Bank.
Shoppers can buy extra items while they shop or purchase bags at the checkout full of goods which will be given back directly to the food bank.
OPP will try to stuff a cruiser in a time when food usage continues to increase.