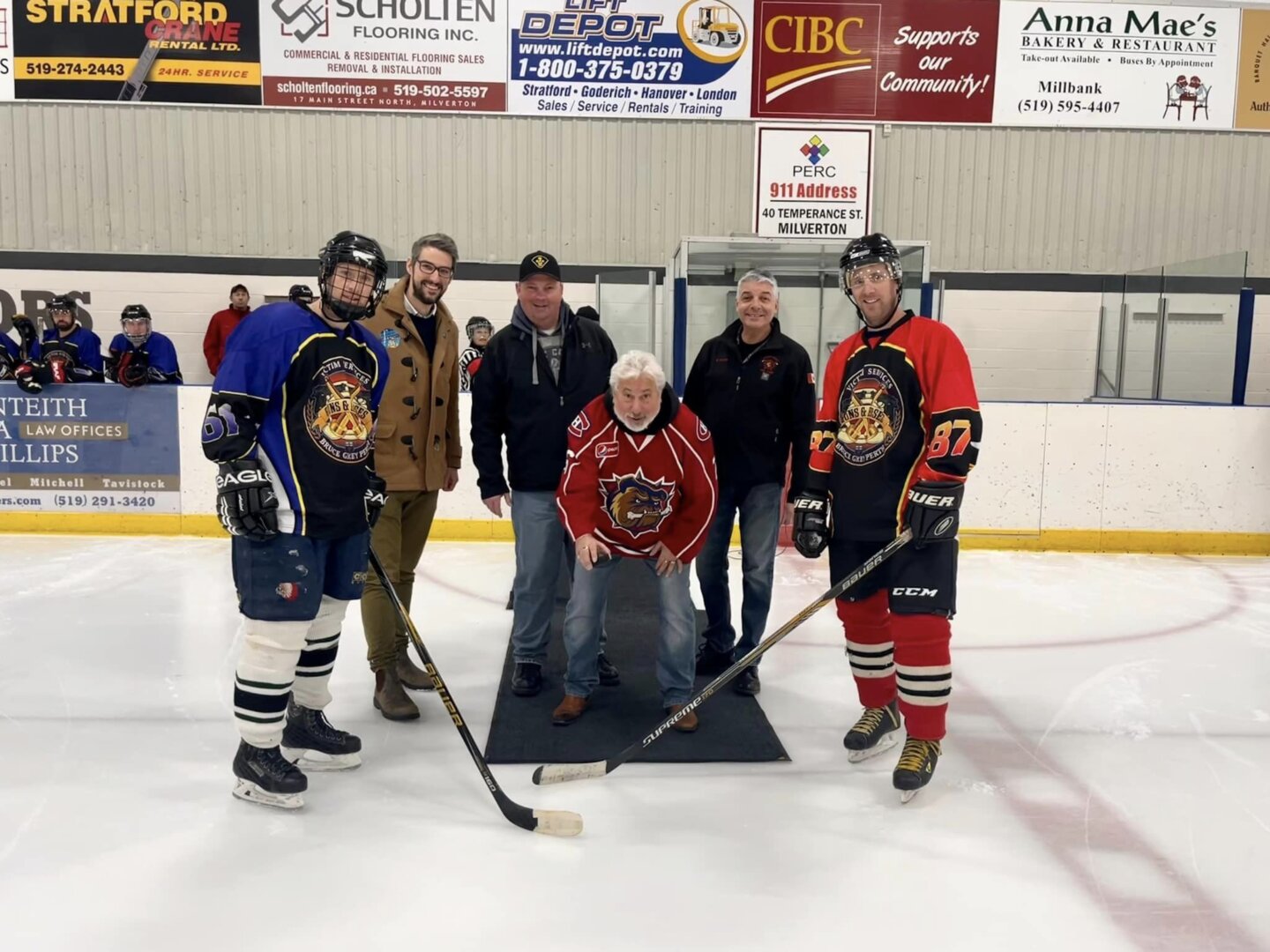 The Perth County OPP announced that on Sunday members of the OPP faced off against the Perth County firefighters in a charity hockey game at the PERC.
The game was to raise funds for victim Services of Bruce Grey Perth.
The game finished with the OPP doubling up the Firefighters 4 to 2 but the OPP says the real winner was Victim Services with nearly $1,700 collected in donations.
There was also a significant amount of non-perishable food collected for the Salvation Army Food Bank.
The OPP & Fire Department thanked the community & businesses who showed their support.