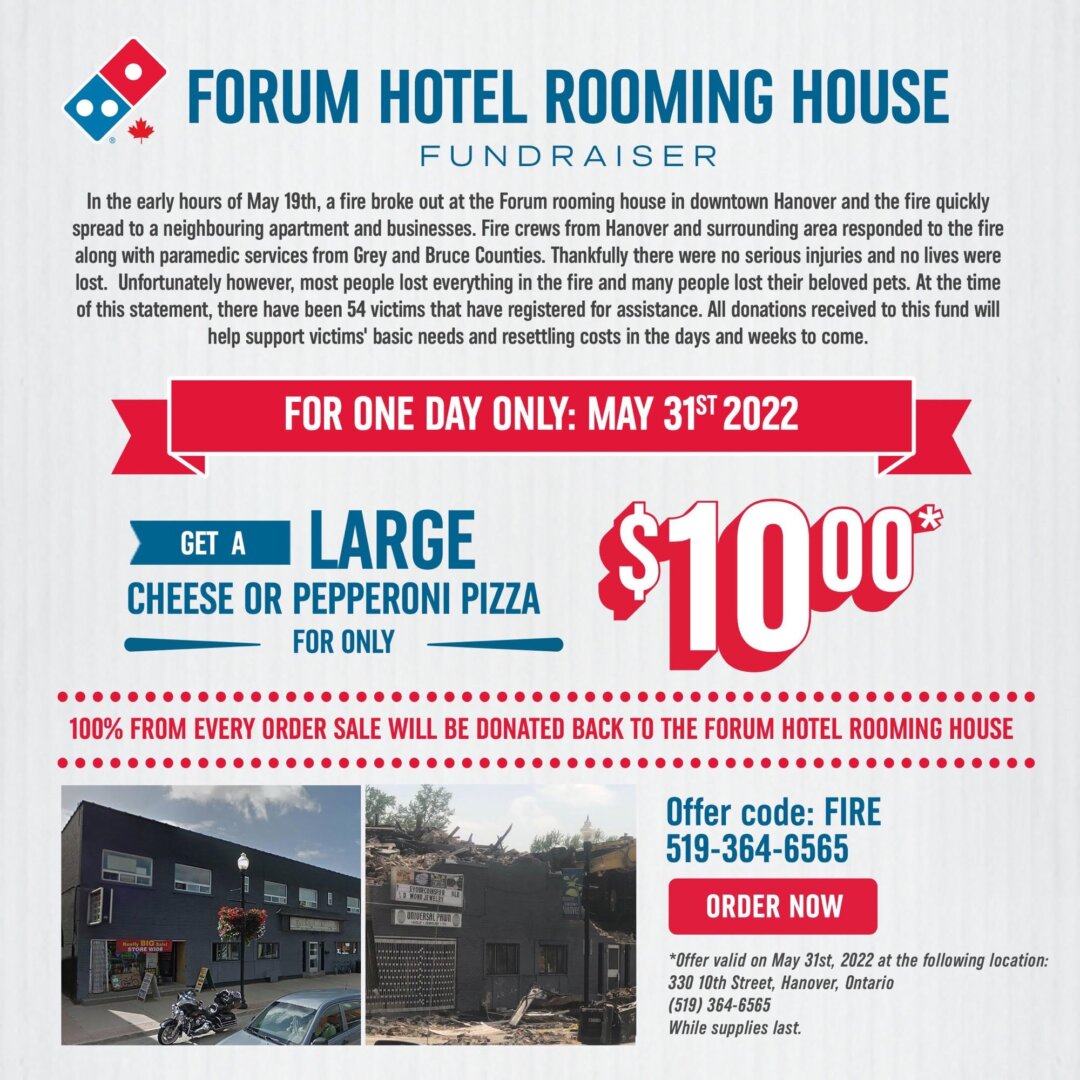 The Domino's Pizza in Hanover announced yesterday that it will be running a fundraiser for the victims of the recent fire at the Forum Hotel Rooming House.
The fundraiser on Tuesday, May 31st will see 100% of proceeds from the $10 large cheese or pepperoni pizza go towards the United Way of Bruce Grey Disaster Fund in support of the Hanover fire victims.
The offer code is "Fire" when you call 519-364-6565 or you can order online at dominos.ca.
The offer is while supplies last.