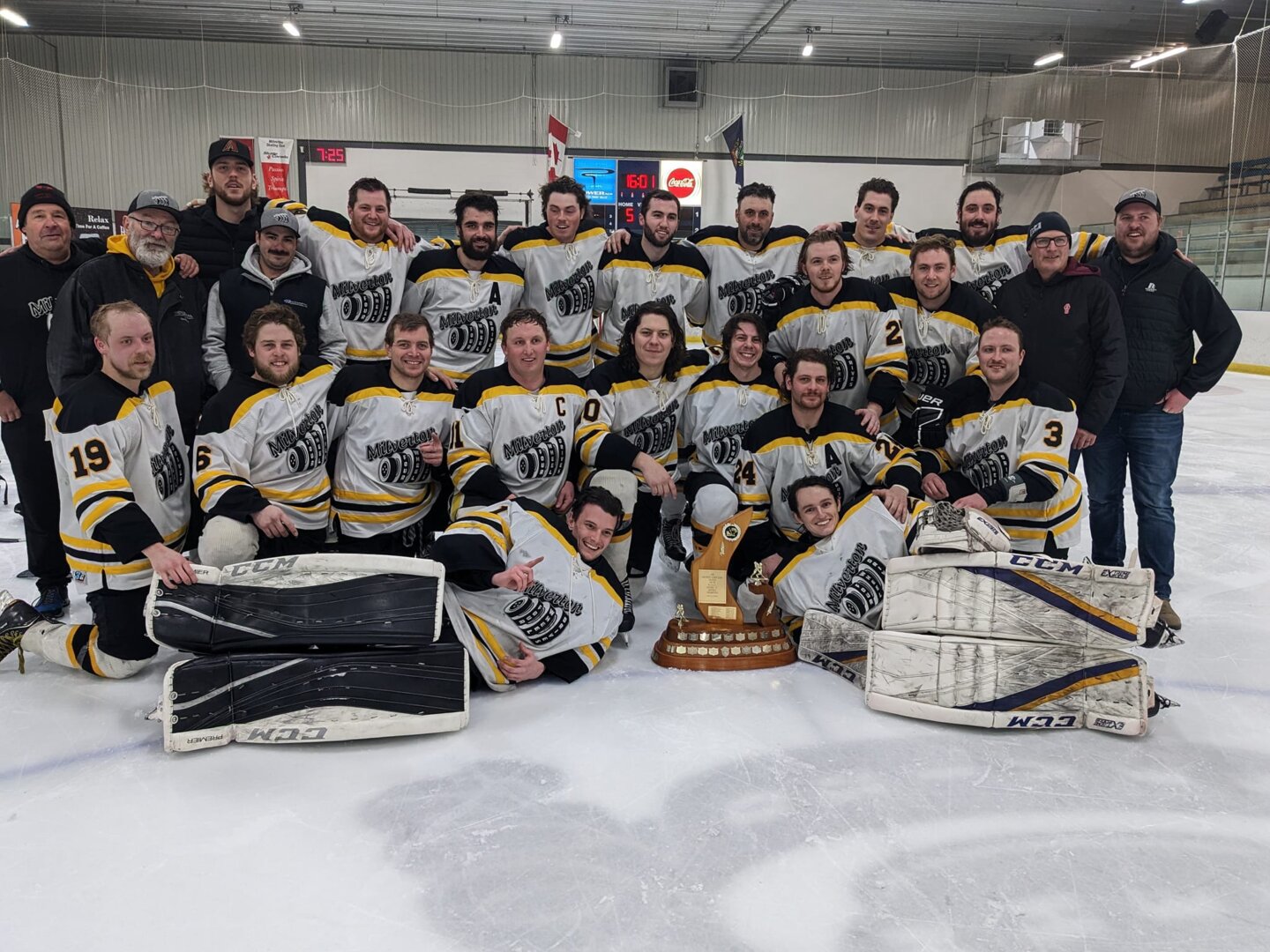 It's been a season of ups and downs for the Milverton Four Wheel Drives in the WOAA for senior mens hockey.
Milverton was limited in the 20 games they played to just 4 wins totaling 8 points sitting in third last of the standings but, the below regular season still pushed them into the A Playoffs.
While head coach Mike Chapman who's been the bench boss since 1999 says it would have been nice to have a stronger season and be part of the AA playoffs, he still took in the energy of the postseason when he could.
"Your goal is to be in the top 8 for AA but no matter where you finish, playoffs are playoffs and you want to win. The boys ran into some injuries but they got the job done." said Chapman
The Four Wheel Drives found themselves against Shelburne to open up the start of the playoffs which saw games go back and forth for each team at home.
The series went the distance to 7 games and for Milverton it was another home win to advance to the A finals who took on Shallow Lake.
The series was hard fought by both teams with Chapman giving praise for both goalies between the pipes bit in game 6 at home leading the series 3-2, Milverton found the back of the net to secure the A championship.
Chapman says they managed to get going off a faceoff while giving credit to Shallow Lake who didn't go down quietly.
"I give credits to Shallow Lake, they came down for game 6 with 13 guys, some were sick and others were away. They put up a hell of a battle."
As for what's next in another season, Chapman says they'll look at the positives of what they did accomplish and what could have been.

"I kept saying to the guys we were better than our record. We lost close games all year, if we convert some into wins then we're into AA for next year. Time will tell."