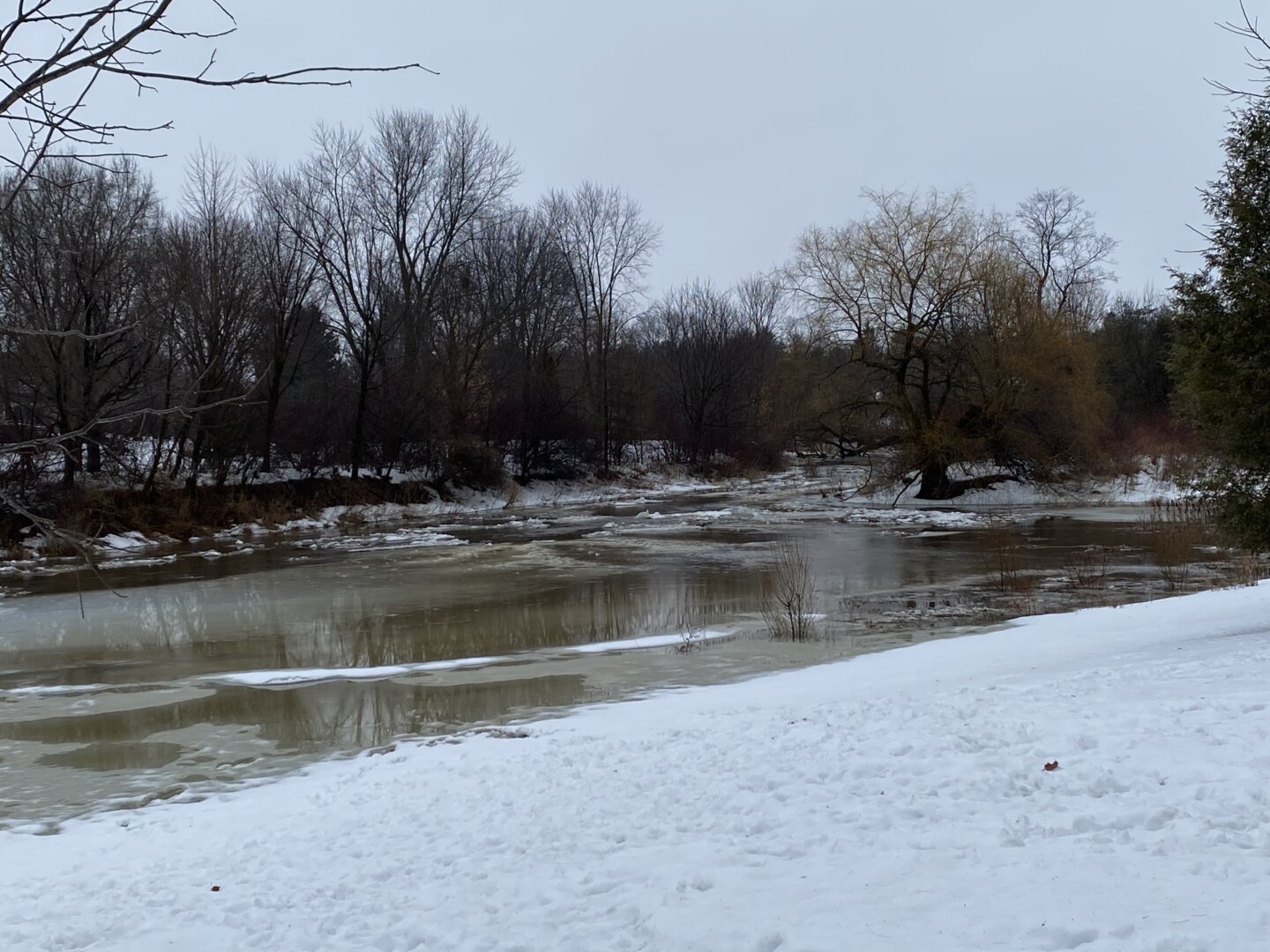 The Maitland Valley Conservation Authority has issued a watershed condition statement across all municipalities in the Maitland and Nine Mile River watersheds.
Given the recent rainfall and warmer weather around 15-20mm of rain has come to the watersheds. Staff has measured 30-70mm of water content in snow packs with lesser amounts in open fields and higher range limited to woodlot areas.
Resulting runoff is expected to remain steady over the next 24 hours accompanied by a steady rise in rivers and streams.
Residents are asked to exercise caution near all watercourses with slippery and unstable stream banks and cold, fast flowing water creates hazardous conditions.