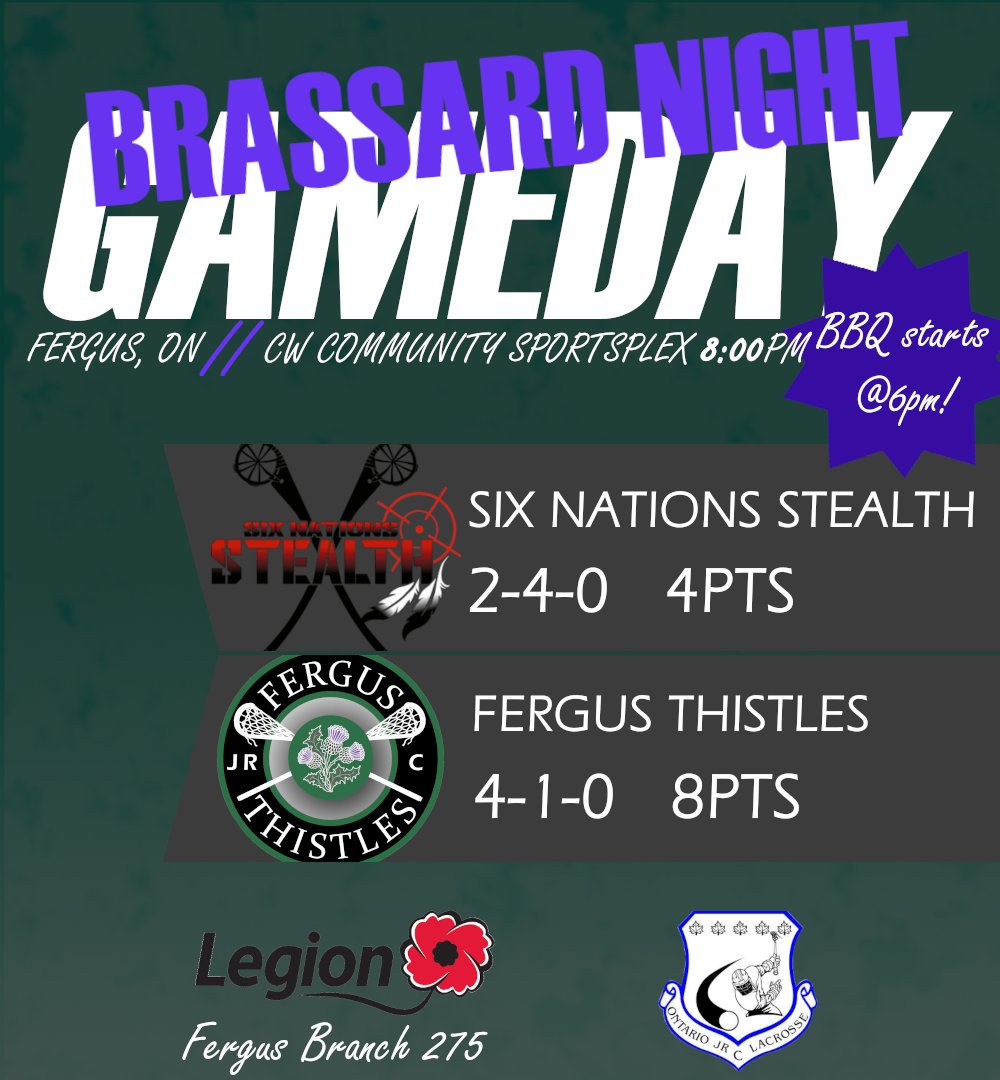 The Junior C Lacrosse Fergus Thistles will be playing their first game in town since 2019.
This should make lacrosse fans in the community happy to be back in the stands at the Centre Wellington Community Sportsplex, but the night tonight will also be a Fundraising Brassard Night.
The team is collaborating with the Fergus Fire Fighters Association to hold a charity BBQ. The funds will go to support a family from the community, the Brassards.
The family has links to both the firefighters and the team and the money will help with costs related to health issues their one son Caleb has recently had that resulted in travels to and from London for visits to the doctor.
For more information on the Fergus Thistles you can visit their Twitter and Instagram accounts.
https://www.instagram.com/fergusthistlesjr.c/