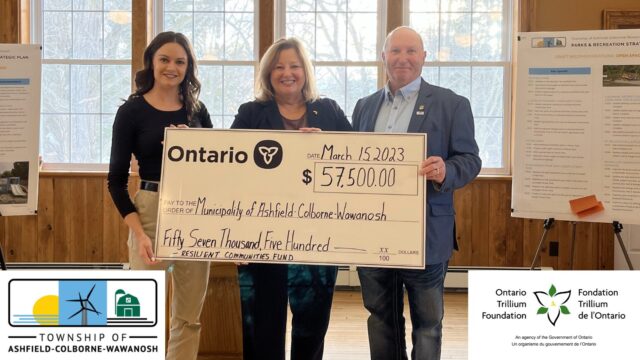 The Township of Ashfield-Colborne-Wawanosh is developing a 10-year parks and recreation strategic plan thanks to a $57,500 Trillium Grant.
With the funding ACW is able to address the need for recreational programs and events, facilities, parks and trails and their delivery to residents.
The long-term plan will support Council in making decisions regarding investment in recreation infrastructure and enhanced programming to improve the health and sustainability of the community.