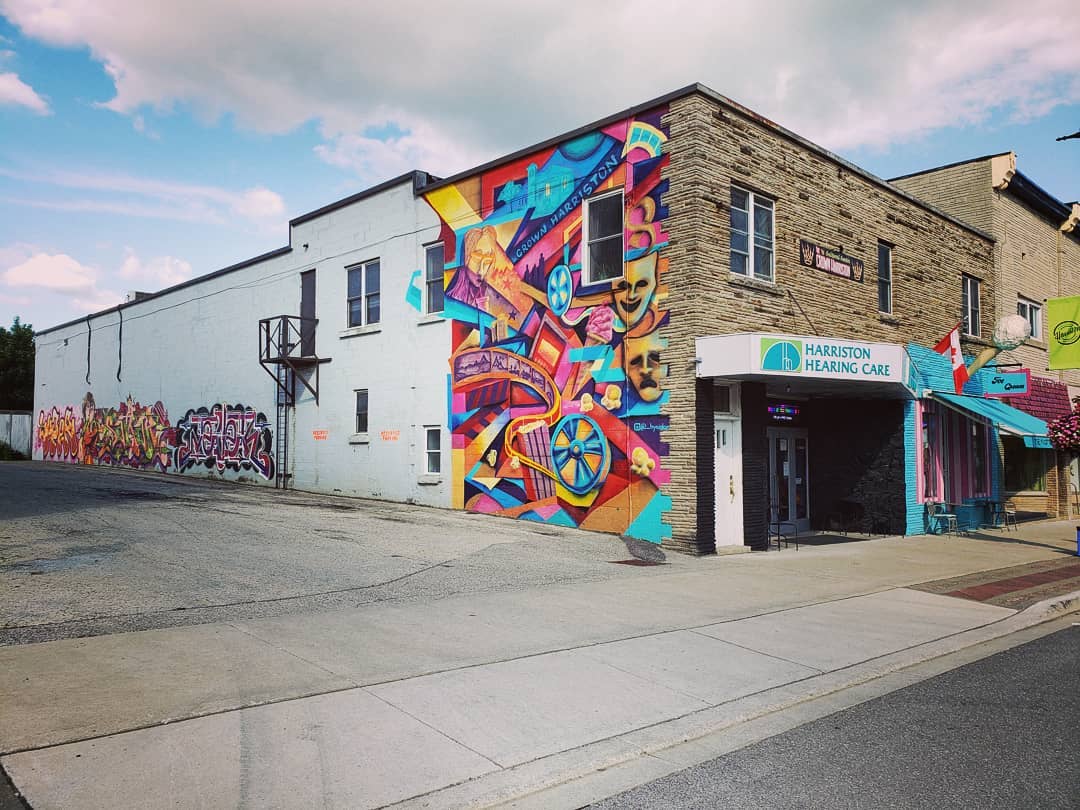 The Crown in Harriston is looking for its next artist to put up their work as part of the Crown's Mural Contest.
The Crown is looking to keep decorating their Cultural Centre and has a sizable canvas available as part of their mural.
The Crown is looking to showcase artists to transform the theatres side and back walls into a series of colourful scenes taking on themes of Home in Historic Harriston, Movies, Music and Events and I Dream in Ice Cream.
Artists can pick any design and submit their work by June 15th.
A panel with local judges will pick 4 winners on June 30th with artists getting two weeks to paint their designs on the walls with an unveiling planned at the end of July.
Winning artists on top of having their work on the exterior of The Crown will also be compensated for their work.
Those who want to submit their work or for more information email [email protected] or message the business over Facebook or Instagram