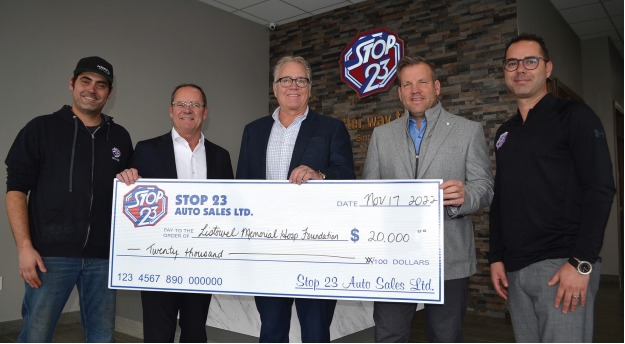 photo credit: Dan McNee, Midwestern Newspapers
As part of their ongoing pledge for the Listowel Memorial Hospital Foundation, Stop 23 Auto Sales has marked another $20,000 donation to the foundation.
Stop 23 has committed to total of $100,000 for the hospital as part its ongoing efforts for new equipment.
To date, around $600,000 has been raised from the 2022 Gala which is using proceeds for an ultrasound unit replacement and laparoscopic tower.