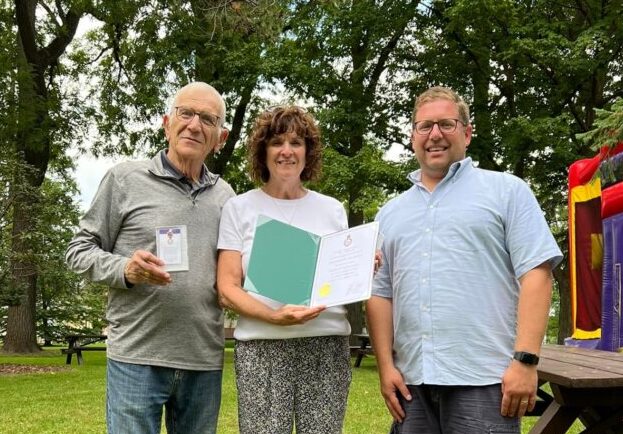 Local Member of Parliament for Perth-Wellington John Nater took to social media over the weekend to offer praise to Simple Dreams Ministries Richard & Ruth Kneider.
In the post Nater says they are two of the kindest people you will ever meet.
Whether it was this past weekend's Picnic in the Park, the Annual "To Stratford with Love" Christmas Dinner, the pizza and Pool party or countless other community events and projects, the Kneiders are always giving of themselves for the community.
MP Nater says he was proud to recognize them both this past weekend with the gifting of Queen's Platinum Jubilee pins.
You can find the post on MP John Nater's Facebook page.