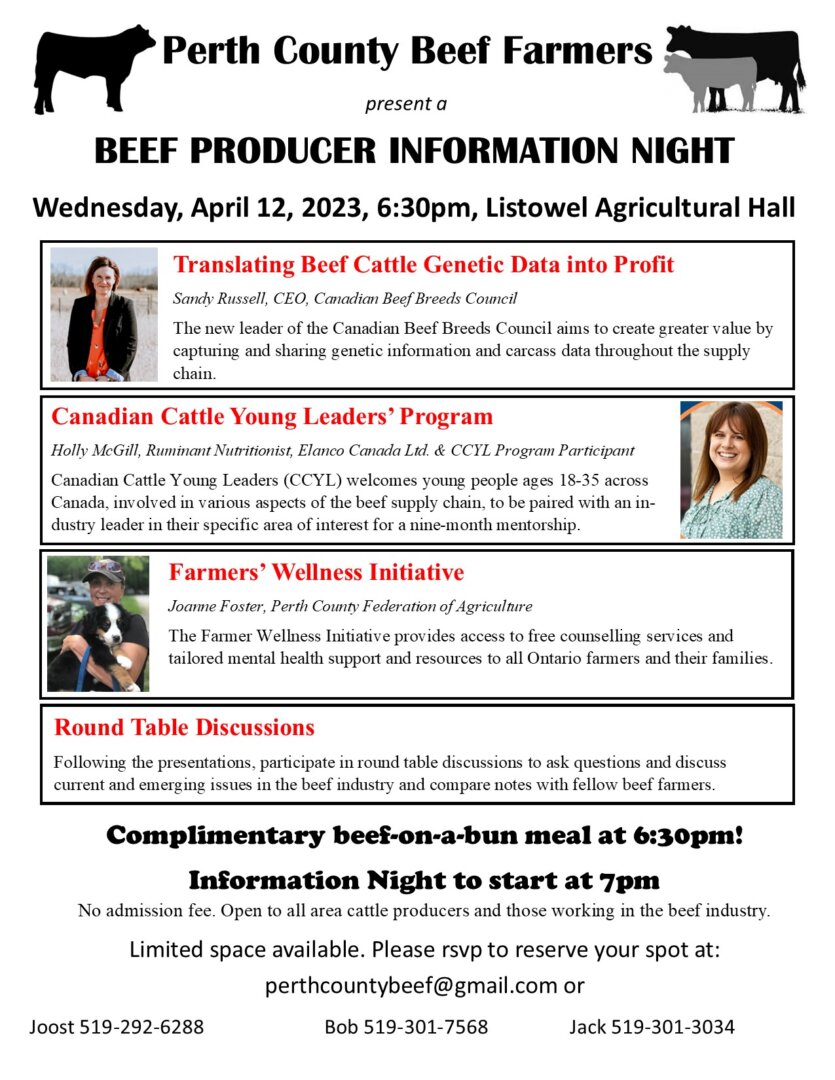 Perth County Beef Farmers is inviting Beef Producers out next month for the Beef Producer Info Night.
Held at the Listowel AG Hall on April 12th starting at 6:30pm, various guest speakers will be part of the night as well as round table discussion to ask questions and discuss various issues within the beef industry and look at notes with other beef farmers.
Sandy Russel, CEO of Canadian Beef Breeds Council, Holly Mcgill, Ruminant Nutritionist and Joanne Foster from the Perth County Federation of Agriculture will speak during the info night.
There is no admission fee to attend and is open for all area cattle producers and those in the beef industry.
Complimentary beef on a bun will also be provided.
Space is limited to attend and requires RSVP which can be done by emailing [email protected].