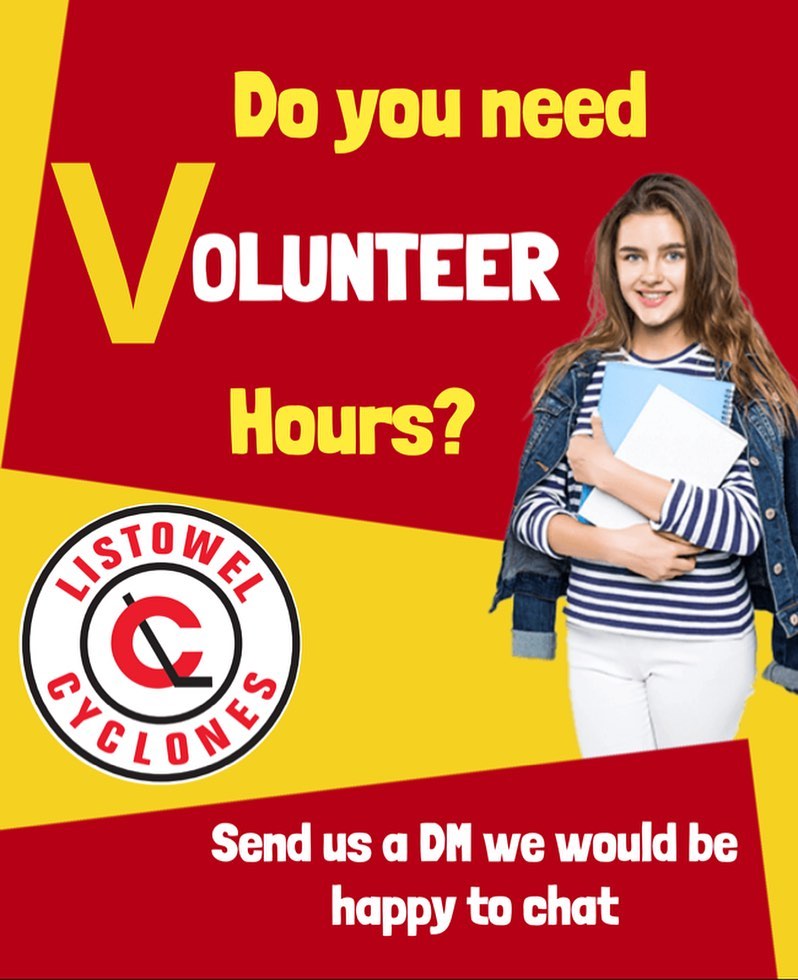 The Listowel Cyclones sent a message to high school students who may be in need of volunteer hours.
They say to sent the team a DM on Facebook to book your hours.
They say volunteering is a great way to help out the community, and their local hockey team.
Volunteer will be game nights help so opportunities are on Friday nights exclusively with a  few Sunday games when scheduled.
If students have any questions they are asked to reach out to the team.
You can visit the team's Facebook page at the link below.