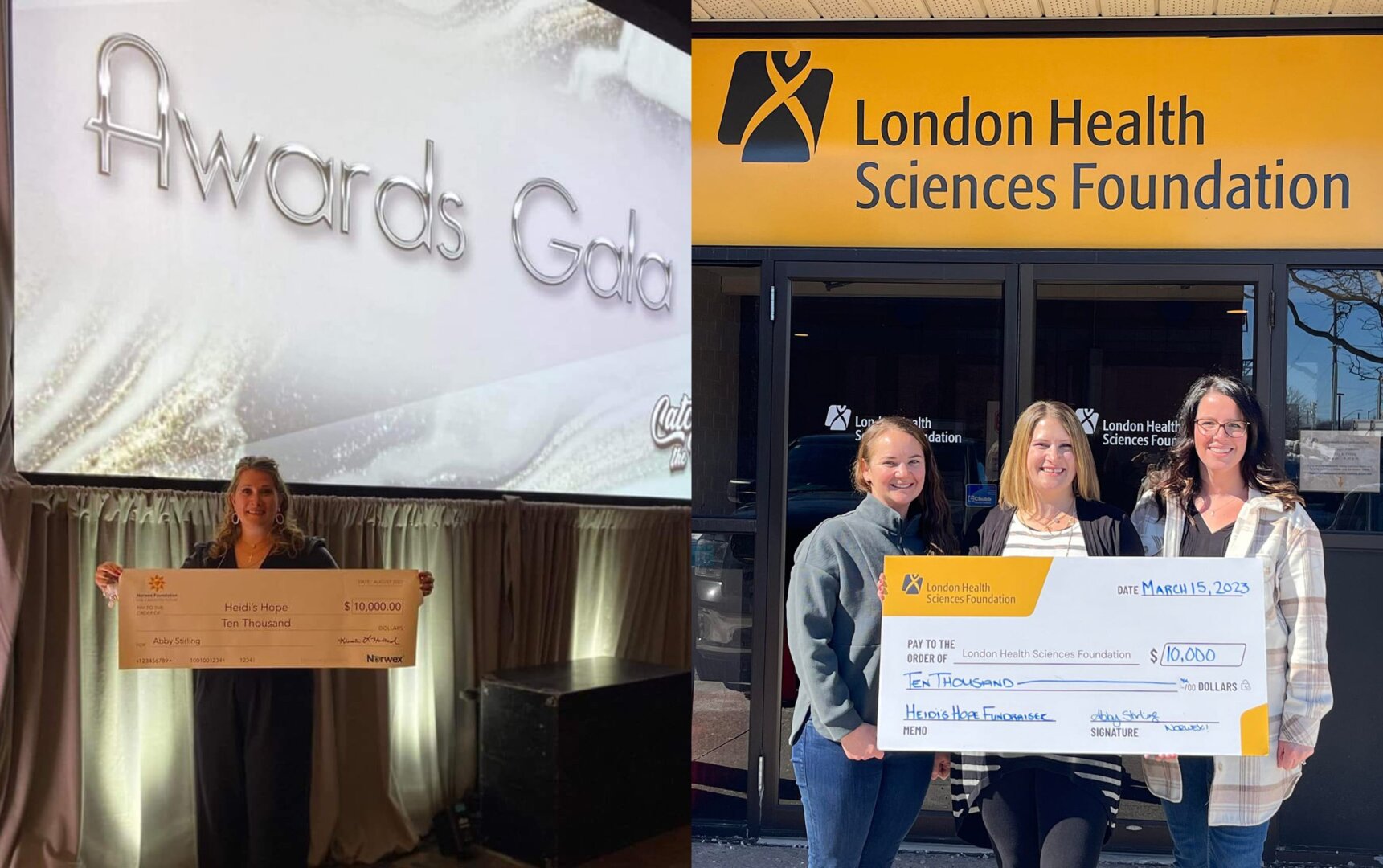 Abby Stirling, a close friend of Heidi Schlump who passed away after a battle with Stage IV breast cancer announced that the "Heidi's Hope" Fundraiser was the recipient of the Norwex Foundation for a Brighter Future Award and the accompanying donation of $10,000 toward the London Health Sciences Foundation.
She says she did it back in June of 2022 as Heidi was so close to reaching her goal of raising $100,000 for Stage IV breast cancer cellular research happening in London.
Abby received the news of the Award at the Norwex National Conference in August of that year.
She says Heidi gave her the strength to walk out on the tage that night and receive the biggest donation Norex gives out.
She dropped off the cheque in London last week and says Heidi was there as it was the only beautiful sunny day that week.
She says to remember to #putakinddeedinyourfeed once in a while adding that on September 8th she will be celebrating her amazing friend Heidi's birthday.
Her full post is available at the link below.
https://www.facebook.com/abbystirling372019/posts/pfbid02La99iAxXvHYev7R568W13KkAkuzYrBQpjqWRmuPSXzuv7fEFefnXik3PmfBVfMXEl