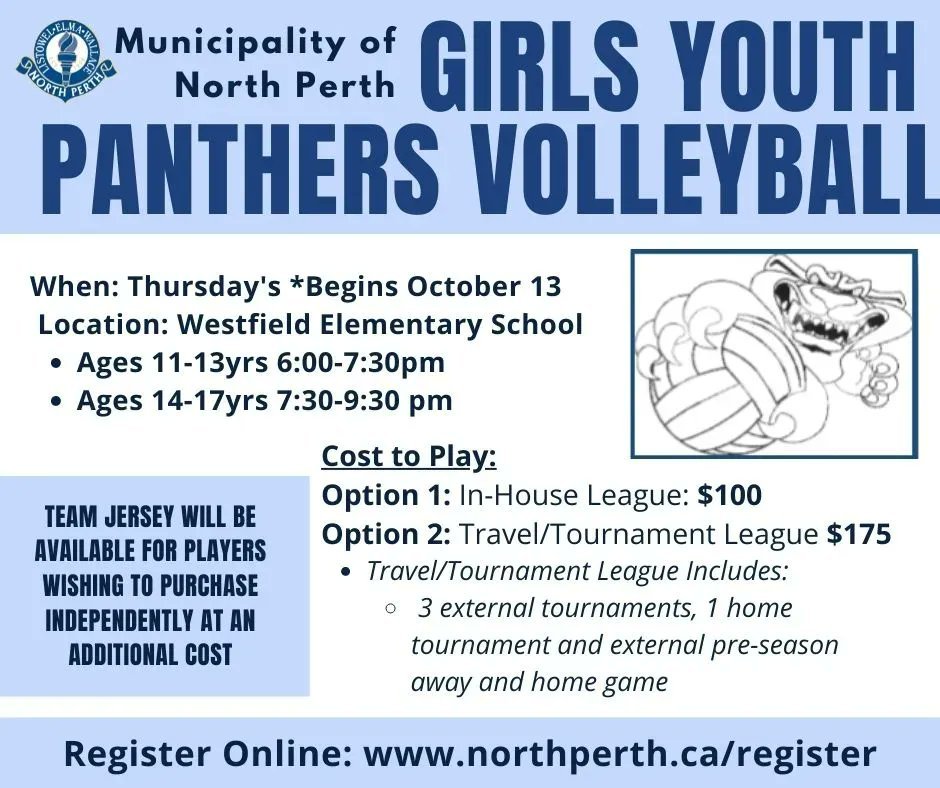 The Municipality of North Perth shared word of the Panthers Girls Volleyball Program beginning October 13th at Westfield Elementary.
There are two programs running; one for girls ages 11 to 13 and another for those aged 14 to 17 year old.
The first program runs weekly on Thursdays from 6 until 7:30 pm and the second on the same nights from 7:30 until 9:30 pm.
The Cost to play is $100 for in-house league and $175 for the travel/tournament league.
For more information and to register you can visit the links below.
Girls ages 11 to 13
https://forms.northperth.ca/Volleyball-and-Rowans-Law/Girls-Volleyball-Ages-11-13-2022-Season
Girls aged 14 to 17
https://forms.northperth.ca/Volleyball-and-Rowans-Law/Girls-Volleyball-Ages-14-17-2022