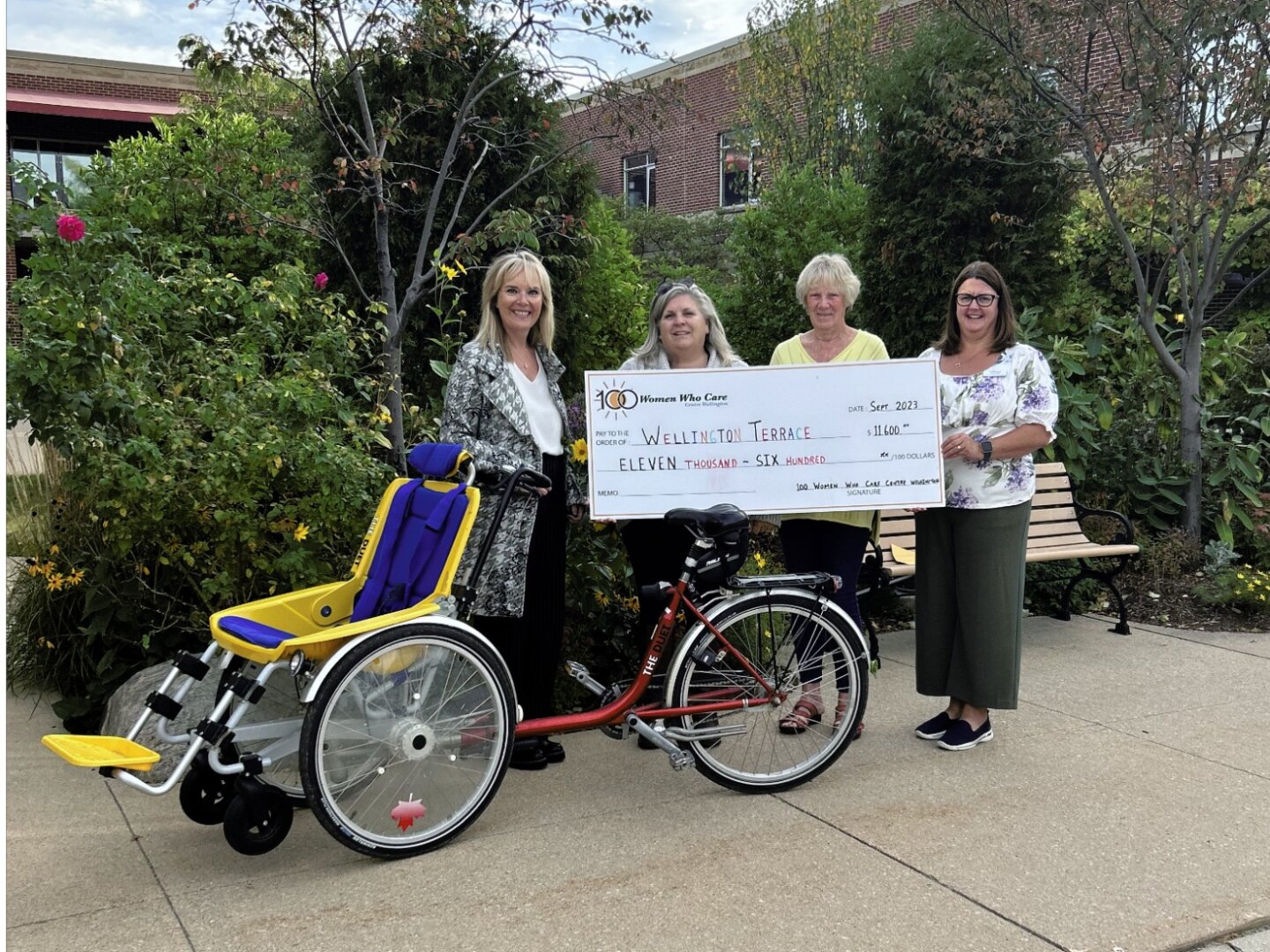 Wellington Terrace has received a donation of $11,600 from 100 Women Who Care Centre Wellington.
The group presented the cheque last week to the long term care home in Abyone.
The donation will go directly to the purchase of a new 'duet bike' which will allow family members and volunteers to use the bike and pedal for residents who will still be able to enjoy the freedom of a bike ride.