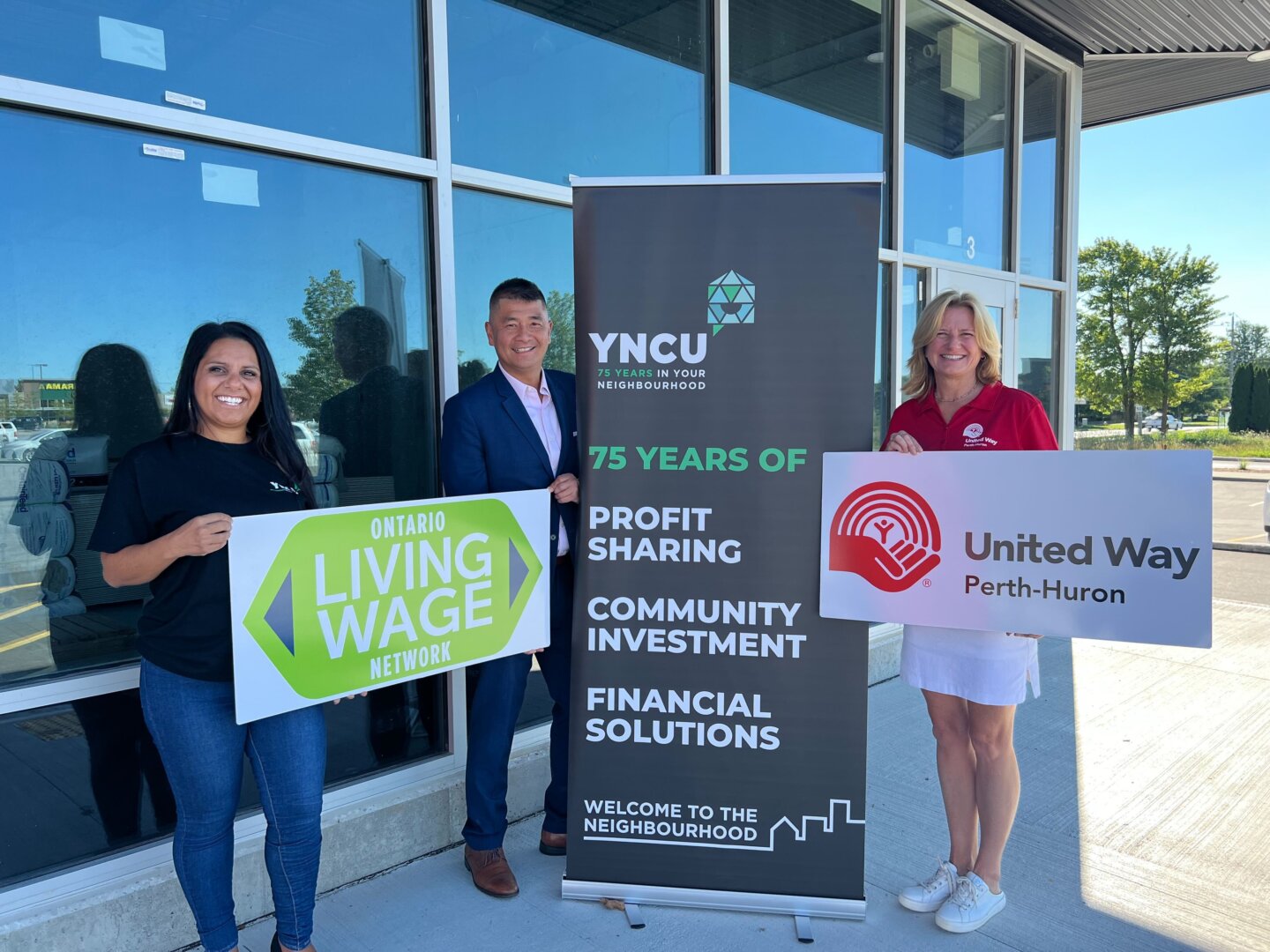 The Social Research and Planning Council, which is a part of the United-Way Perth Huron, has certified Your Neighbourhood Credit Union, with local branches in Stratford & Mitchell, as the latest living wage employer.
A living wage is based on a 35 hour work week, and is calculated regularly weighing average family types, once government transfers and deductions are factored in.
Jennifer Kern, Director of Sales & Coaching of YNCU Mitchell says that by ensuring they're paying a living wage they know they're workers will be able to enjoy their lives outside of work and invest in the wonderful businesses in the community.
Ryan Erb, United Way Perth-Huron Executive Director says by committing to improving the lives of their employees, YNCU is helping champion their work building strong local communities.
The living wage for Perth-Huron for 2021 is $17.95 per hour.