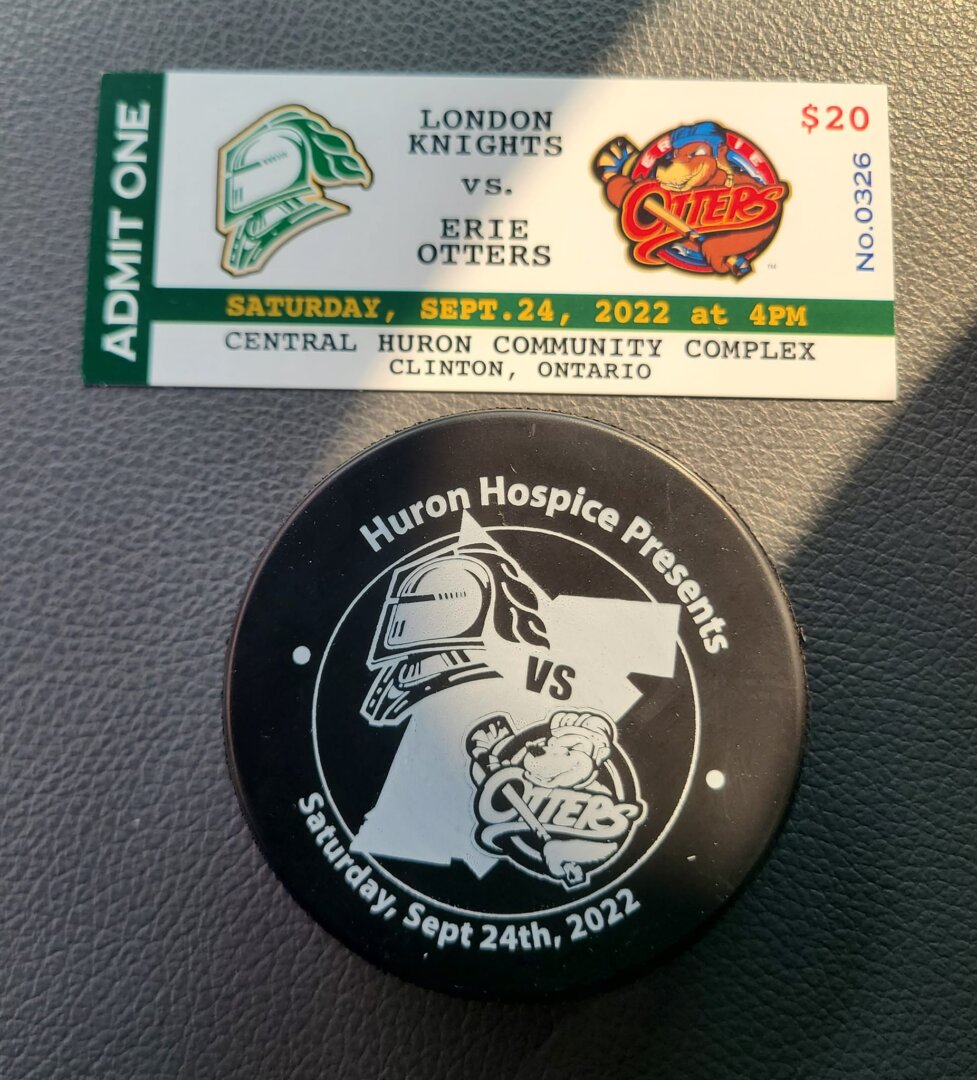 The London Knights are preparing to play a pre-season game on Saturday at the Central Huron Community Centre in Clinton and proceeds from the game are in support of the Huron Residential Hospice.
The game is in memory of Blyth resident Steve Siertsema. He fought a brave battle against cancer and spent his last few days at the Huron Hospice.
The game at 4pm September 24th sees the Knights facing the Erie Otters. In addition to the on-ice action there will be fun prizes up for grabs including bar fridges emblazoned with the Knight and Otters logos, a jersey and a bicycle.
There are approximately 150 tickets remaining.
Cost is $20 and they can be bought at the Blyth Ultramar, Blyth Festival Box Office, Clinton & Seaforth Tim Hortons.
Knights Overage Goaltender Brett Brochu is confirmed to be returning to the team in time for the game.