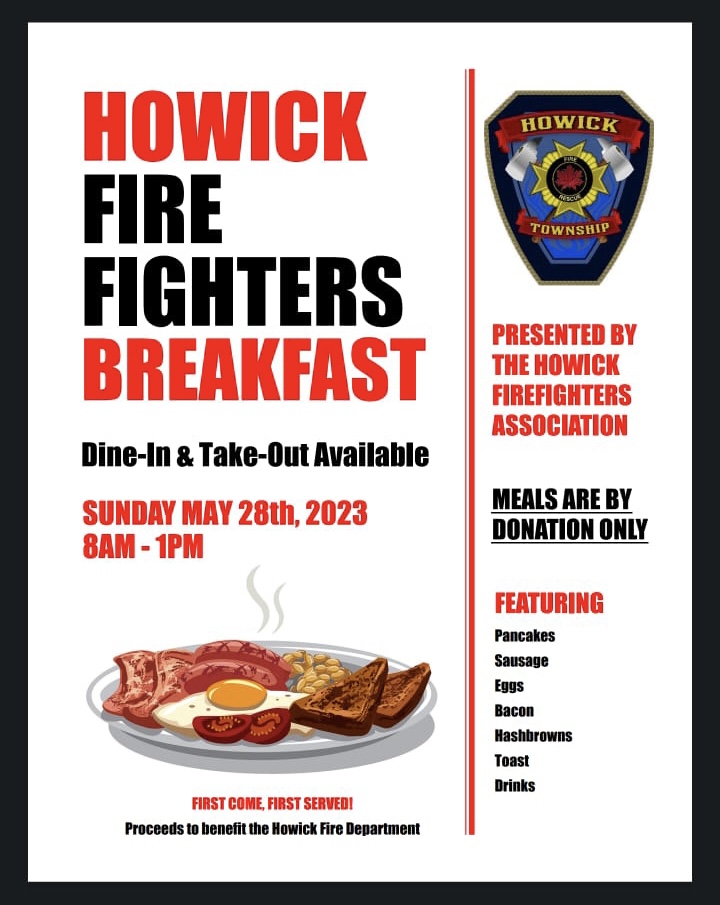 The Howick Firefighters Association is putting on another firefighters breakfast this weekend.
Running on Sunday from 8am-1pm, the breakfast is by donation only with proceeds going back to the fire department.
The breakfast is complete with pancakes, sausage, eggs, bacon, hash browns, toast and a drink.
Dine in and take out is available for the day.