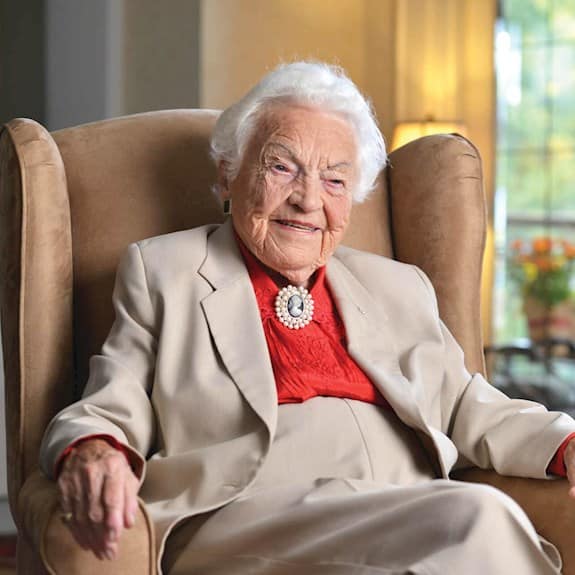 Long-time Mississauga Mayor Hurricane Hazel McCallion has passed away just over 2 weeks before her 102nd birthday.
She was the longest serving mayor in Canada after serving as Mayor of Mississauga for 36 years.
She became the mayor of Streetsville in 1969.
She met her husband Sam McCallion in 1945. They married in 1951.
They had 3 children.
She was elected to mayor of Mississauga in 1978.
Under her watch it grew to what is now the sixth-largest city in Canada.
She was acclaimed in 1980, re-elected in 1982, 1985, acclaimed again in 1988 and re-elected in every subsequent election between 1991 and 2010.
Her husband was diagnosed with Alzheimer's disease and passed away in 1997.
After her retirement from politics, she was appointed chancellor of Sheridan College and was also a special advisor to the University of Toronto Mississauga.